Customers visit e-commerce sites for their shopping needs. But today's world has become mobile-centric. Even the pandemic has raised the need for mCommerce. Now people are more willing to shop from home. Therefore, if you do not have a mobile commerce app to support your business, you run the risk of losing your valuable customers.
What is mobile commerce?
Mobile commerce, also known as m-commerce, is the use of wireless portable devices such as cell phones and tablets to conduct online business transactions for multiple purpose including buying and selling of products, online banking and bill payment. The use of the business enterprise mobility solutions is increasing. According to market research firm Statista, mobile commerce sales in the United States in 2017 were estimated at $ 207.2 billion. The firm also states that the percentage of organic search engine visits on US mobile devices doubled between the third quarter of 2013 and the fourth quarter of 2020.
Over the past years, the field of e-commerce has seen significant growth. But with the inception of mobile technology, mobile commerce has starting to take off.
Why Mobile Commerce?
Enhanced User Experience
There is an increasing in use of mobile commerce apps, and there are reasons for it, it's easy to use than mobile websites from similar businesses. The use of native features and components gives a seamless shopping experience to the customers. The on the go use makes it a must for business growth and retaining customers.
Marketing opportunities
Mobile apps can help drive customer engagement. Use of push notifications to alert your customers about new product or offers help in boosting up the sales.
More Payment Solutions
Mobile offers more modes of payment besides the regular, a few to name are Visa checkout, Android Pay, Amazon Pay, Apple Pay among others.
Mobile Commerce Trends That Dominate
Voice Shopping / Search
Voice assistants like Siri and Alexa have changed the way people shop. The modern era shoppers make use of smart voice search. Reports claim that in 2021, voice search made its big entry into the mobile commerce market. It has been reported that voice purchases are projected to reach $40 billion by the end of 2022. Voice shopping has made has change the consumer behavior, now 40% adults make use of voice search, whereas 20% of all mobile searches are voice-based.
Social Commerce
It's not new that brands make use of social media for brand promotion. Social media is not a new word to ecommerce world. But social commerce is changing, like world has shifted from store shopping to mobile.
Now, every brand is using social commerce but converting social traffic to sales is not as easy as eating a cake. Now Facebook pages and Instagram post directly talk to customers and offer them a more direct way to buy products over a click.
A brand with shoppable posts on social media has more changes to grow sales. People have apps like Instagram installed on their phone that they use daily, so its your turn to serve them what they need.
Virtual Reality and Augmented Reality
Augmented Reality and virtual reality made it easy for businesses to showcase how a product fits into their life. AR and VR shopping is much preferred over the traditional, as it gives customer a better shopping experience. Reports also claim that the AR and VR industry will reach $35 billion by 2025.
Image Search
When talking about mobile commerce trends we cannot miss image search. However, this is also an AR-based technology, but it is quite popular among shoppers. Everyone wants a dress that Deepika wore on red carpet, so they do an image search to know where they can get similar options. The essence of this technology is that shoppers can use the images to easily find where to get the product they need.
Chatbots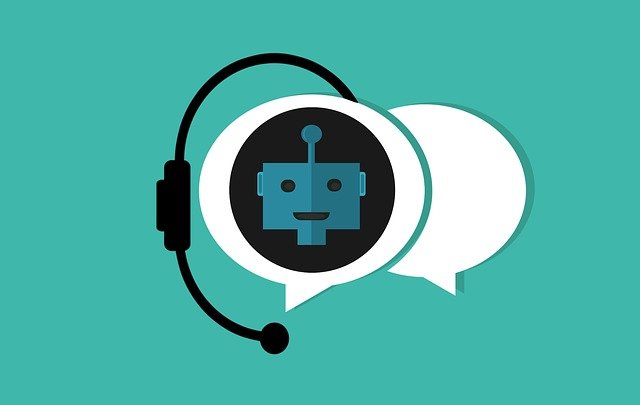 Chatbots are a great way to improve customer support, while they are being used widely in ecommerce, more commerce still is adapting it. Many apps on the market still do not make use of chatbots, but future will change everything.
Reports claim that shoppers prefer chatbots over human representatives as they are time saver. You customers need quick support when shopping online. A quick response from the support will improve the customer experience many folds. Mobile commerce chatbots are making businesses profitable, its your turn to think of the benefits and get started.
The Bottom Line
Mobile trends are significantly impacting the ecommerce industry and will continue to do the same in future. If you are into eCommerce, you need to start you mobile commerce journey and closely monitor trends in mobile commerce to scale your business. Mobile is how people like to shop, so you must go mobile before its too late.
Looking at the above stats and trends, we can clearly say that mobile commerce is here to stay and will grow.
For M-commerce, enterprise mobility solutions and more, get in touch with our Mobility experts.